Investment Banking Services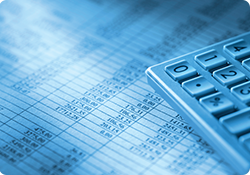 Global Equity Consulting, LLC, along with our strategic alliance partner, City Capital Advisors combine operating management and industry expertise with extensive transaction experience and a broad network of business associations.
This combination of capabilities enables us to provide highly effective merger and acquisition support as well as other investment banking services to small- and middle-market manufacturing, distribution and industrial service companies.
Our principal, Tom Haan, has significant transaction expertise. As a senior operating executive Tom has negotiated transactions globally including: USA, Australia / New Zealand, Asia and the Middle East. In addition to his hands-on experience executing acquisitions, Tom is a FINRA registered investment banking representative.
Each of City Capital Advisors Managing Directors has over 20 years of investment banking experience. Their experience encompasses more than 400 transactions totaling more than $60 billion in value across a variety of industries. City Capital Advisors is a FINRA registered broker-dealer and member of SIPC.
Investment Banking Services
Learn more about our investment banking services.
Contact GEC